CARDBOARD Connect is a virtual voicemail service in which you can access via email from any place with computer and internet access. The CARDBOARD Connect is designed to assist those who do not have a phone or looking to maintain consistent means of communication with potential employers, medical personnel, school opportunities and much more.
Step 1: CREATE A CARDBOARD CONNECT
To create a CARDBOARD Connect you need to have a current email in which you have access to, and a volunteer fill out a CARDBOARD Connect application. After your application is submitted it will take 24 hours to obtain your extension.
Step 2: OBTAINING YOUR CARDBOARD CONNECT
After 24 hours have passed from your application submission you will return to one of our locations. There you will open your email account and find an email from Clarity Technologies. You will open the message; there you will find your extension. Ignore the other information listed.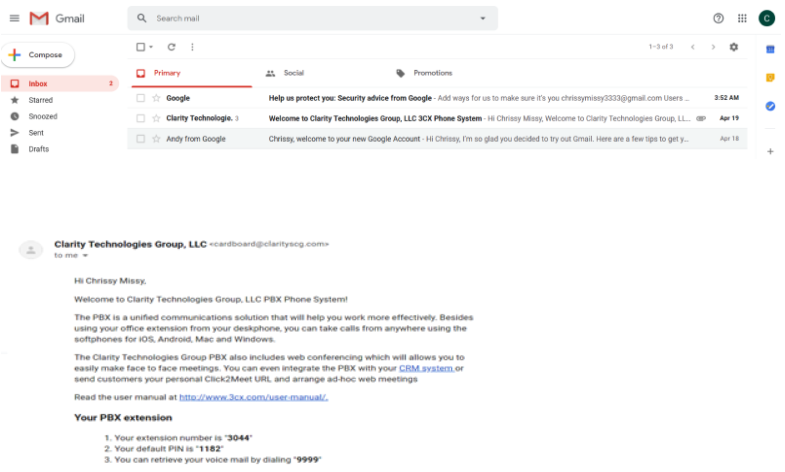 Step 3: UTILIZING YOUR CARDBOARD CONNECT

Once you have opened your email and obtained your extension you are able to utilize your CARDBOARD Connect. When you need to provide someone a means of communicating with you, give them the main number: (972)571-3202 followed by your extension.
Step 4: CHECKING YOUR VOICEMAIL
Anytime you want to check your voicemail simply check your email for any new messages with voicemail attachments.